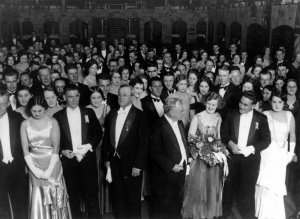 Social Media is a new form of communication, interaction and, yes, marketing. And actually, it is not that new. What IS new about it is the adoption within business and the enterprise as a means to discover, learn about and engage with prospects and customers. It can be used to build brand awareness, promote thought leadership, distribute content, provide support and connect with audiences. Understanding the nuances of social media and the plethora of networks available can be overwhelming. If you focus too much on the wrong network, your campaigns will fail. Knowing which network to focus on, the proper messaging and approach to use, and how to position your company, product or service within these networks should not be something that you undertake without guidance.
Social Media strategies are being born and developed regularly. And not every strategies is appropriate for every business. We are tapped into proven methodologies as well as experiment with new ones. Here are some of our core competencies that we believe to be important when crafting a social media strategy.
Just as you wouldn't put all of your eggs in one basket, you should never solely focus on just one social network. Creating the proper blend will mean that you capture the attention of difference audiences with varied messages. Having a core network to focus on is important provided it is substantiated with secondary networks. But which network should be primary?
The key word of Social Media and Social Network is the word "social." You wouldn't go to a party just to say something once and then walk away. Core to a successful Social Media strategy is regular engagement with your audience. But what is too much or too little? And what type of engagement is appropriate?
Simply getting your message out on Social Media is not enough. In order to move the needle, your messages need to be amplified and shared. Driving engagement means the difference between shouting into an empty room or having a room full of people who then take your thoughts outside to share with others.
You wouldn't make a purchasing decision without some sort of research. While your gut can guide you somewhat, your decision typically consists of looking for answers or recommendations as well. When looking for the right audience to talk with, you need to know where to start and understand what that audience is talking about. Research can lead to new discoveries of messaging and social groups that can drive sales or increase brand awareness.
Knowing the right content to push with the right audience can make or break your Social Media campaigns. And each social network is unique in terms of the type of content that resonates. While you may have an over-arching campaign theme, each message on each social network needs to be optimized for that network.
Monitoring your brand means knowing what your audience feels about it. During a crisis, you need to be transparent and helpful. When the good times are rolling, you cannot let down your guard. You should be measuring and monitoring the effectiveness of your messaging and your engagement, as well as regularly iterating and identifying new audiences and topics to grow your Social Media presence.
We care

We want you to succeed

We have been in your shoes

We love Marketing, Social Media and Content